Well, what I was afraid of finally happened: I became obsessed with getting footwear from across the gendered aisle. I bought everything on sale, which was a way of justifying it, but it was really the dazzling array of possibilities that pulled me forward more than anything. I bought some boots last year with heels and that experience started it. The heels improved my posture A LOT and reduced the pain in my messed up knees dramatically. When in heels I walk normally. When in flats I walk like a person with bad legs; gingerly and slightly hunched over on bad days. I eventually took to putting the heels on whenever any standing for more than a few minutes was going to happen; shopping, doing dishes, going for a hike, whatevs. Then the weather got too warm for boots so I thought since I am already hopping in and out of the women's wear shops, why not get my summer shoes there?
Apparently that was the needle that broke the haystack's back. Today I vowed that what I have acquired so far will have to do for at least another year. My wife says "make it two years" but she is also getting a bit of vicarious pleasure from my adventures, and may get herself one of my choices in her size, if the sale is still on tomorrow.
I do plan to post pictures of them on me, but here they are (from the women's retailer I use most often).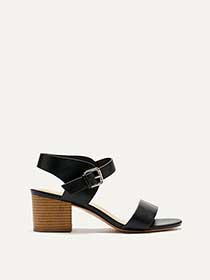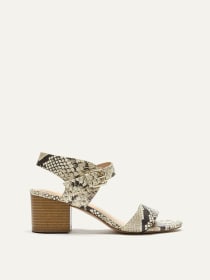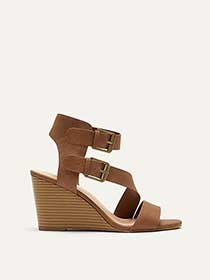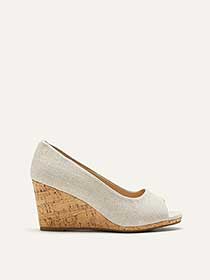 The brown one with very high heels and two buckles has been my go-to pair for a while now, and has even fetched me a compliment in public. I have to admit, they are pretty on me...ahem, you know; man-pretty.