Member Extraordinaire
Posts: 4967
Joined: Sun Aug 09, 2015 1:58 am
There have been many but does any one rememberLong John Baldry from the sixties Perhaps the first or can anyone say different?

Member Extraordinaire
Posts: 429
Joined: Fri Jun 08, 2018 1:47 am
Location: Boston, MA
Lots of pics of Yungblood out there.
Also seeing Matty Healey from the 1975. His dad was an actor in auf wiedersehen pet and his mom was in Corrie
Conan Gray getting into Femboy Friday mode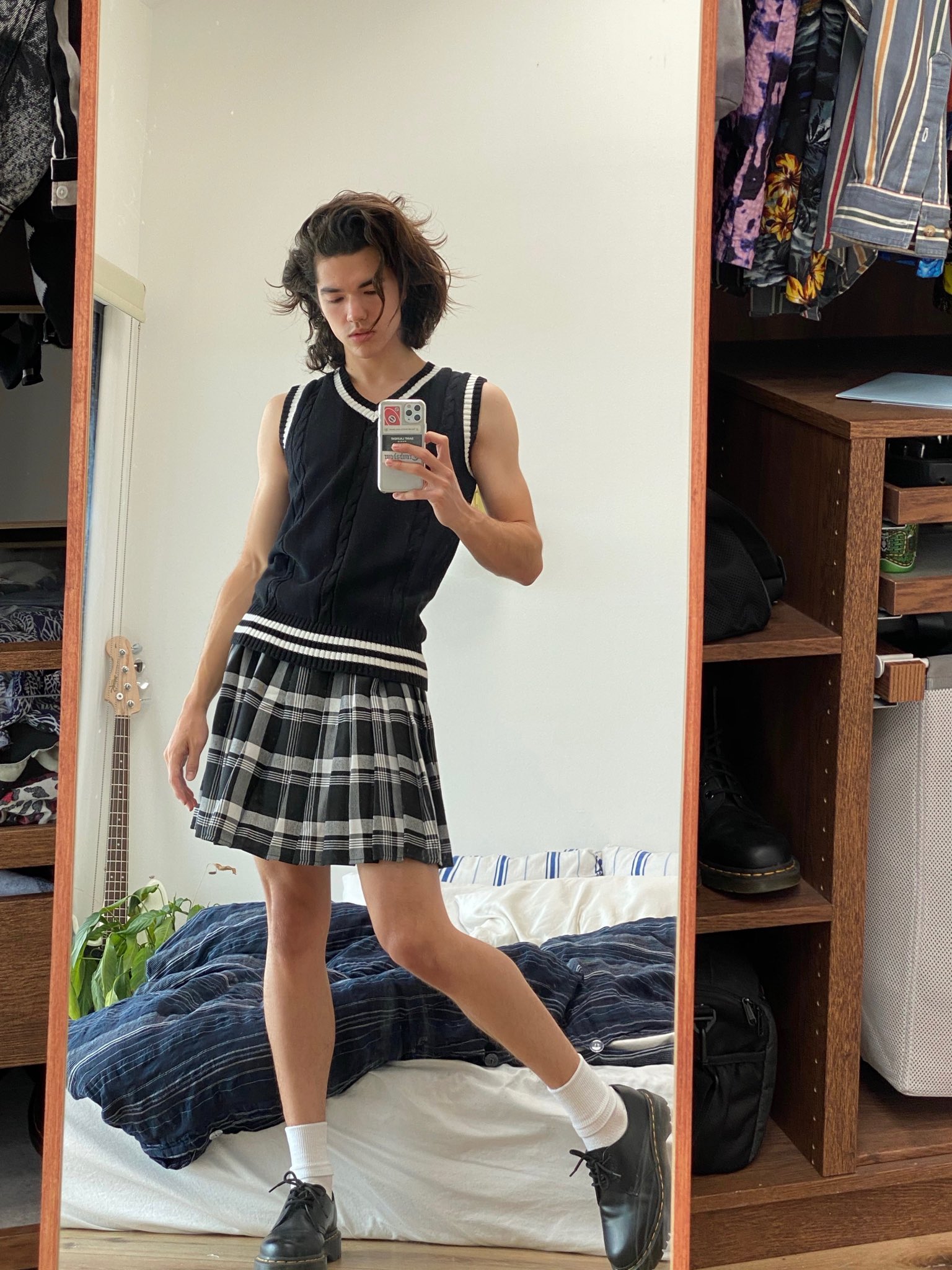 Actor Robert Sheehan
And a blast from the past, Pete Doherty
Member
Posts: 20
Joined: Thu Sep 10, 2020 8:41 pm
Contact:
Me, playing drums on gig in skirt, pantyhose and ankle high heels boots.
Me at the rehearsal of our punk band. Same skirt.

Member Extraordinaire
Posts: 810
Joined: Mon Jan 23, 2017 3:00 pm
Very nice! You are multi-talented. Any videos on Youtube of your band?