About this time last year I invested in a black leather kilt which was being sold as a new design on eBay. I wasn't sure how positive I would be about wearing it as leather kilts are perhaps a bit odd for a 69/70 year old. I wore it when visiting some friends in Wales and the consensus of opinion was that it looked a bit kinky. I took that comment at face value. The kilt felt quite luxurious to me - it certainly cost enough to buy, and was well out of my usual budget.
Anyway, my enthusiasm had taken a bit of a knock from their views and I stopped wearing it, going back to the usual textile ones I have.
However, now that I have a lot more confidence through being officially partnered as accompanist to a brilliant Latin American blues singer - she adores my kilts! - I feel I can be a lot more adventurous with my dress code, and have started wearing the kilt more. Does it look ridiculous on an oldish guy. I'd appreciate opinions.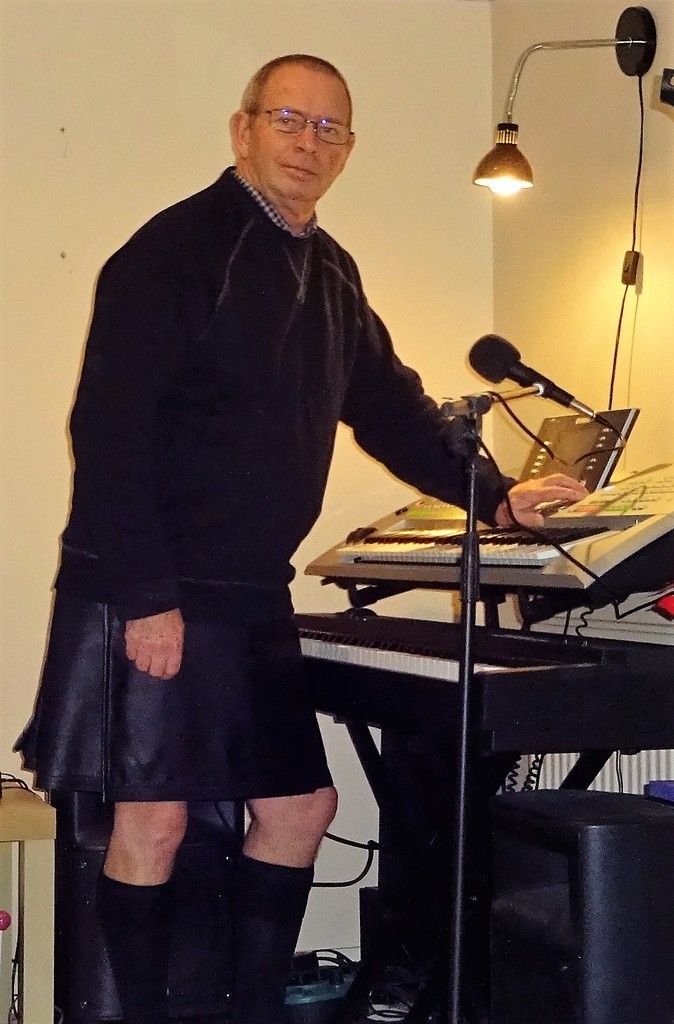 Pete