Member Extraordinaire
Posts: 446
Joined: Tue Oct 21, 2003 10:49 pm
Location: Gilford, New Hampshire, USA
You do not have the required permissions to view the files attached to this post.
Member Extraordinaire
Posts: 4981
Joined: Sun Aug 09, 2015 1:58 am
Back at ya!
I think 2020 is going to be a good one. 2019 certainly was. We really only had one bad event happen, and that was when we had to put our kitty (Mama cat) down back in July. Other than that, work has been good, society seems to be behaving for the most part. We're still free. So far I haven't seen any of those anti-crossdressing laws I feared, and it seems as though our culture is continuing to accept the eccentric. Jenn just made her last payment on her car today... so all of our auto's are officially FREE OF LIENS!
Additionally, I'm happy to report that my sister and I appear to be patching things up between us. She knows (already knew) about my skirts, and according to her "she doesn't have an issue with it". I have yet to physically test the waters, but I intend to invite her and her boyfriend for a visit after the first of the year and will be wearing one of my usual skirted outfit. Also, the boyfriend seems very cool. I think he's a keeper. A gentleman and very humble, not all cocky like most guys that age.
Rekindling the relationship with her has really swelled my heart with joy this season. (we started talking again in early December)
2020 will surely be a challenging year politically,
thus I have resolved to completely ignore it.
--- and that's all I have to say OR WILL SAY about that, ONLINE AND OFF! (I've already had to shut dad down a couple times, and if he doesn't knock his crap off, I'm going to start visiting him in a dress!


)
As I endeavor to keep a STRICT WALL between my work life and my after hours social (home) life, I will not go into detail on the job other than to say, "it's been a VERY good year!" Probably the best I've ever had in my entire working life. I have every reason to assume 2020 to be just as productive.
How 'bout you all?
To all members of Skirt Cafe',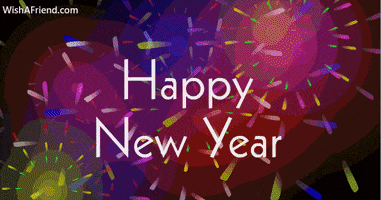 Uncle Al



Kilted Organist/Musician
Grand Musician of the Grand Lodge, I.O.O.F. of Texas 2008-2009, 2015-2016,
2018-2020(and the beat goes on

)
When asked 'Why the Kilt?'
I respond-The why is F.T.H.O.I. (For The H--- Of It)
happy new year
Translation, 2020 is a magic year, 2 thousand wines. The pronunciation between wine and 20 in French hardly difference.
You do not have the required permissions to view the files attached to this post.
Master Barista
Posts: 11579
Joined: Fri Nov 19, 2004 9:52 pm
Location: New England (U.S.)
Contact:
I, too, wish all a Happy New Year. As the words penned so long ago by Greg Lake say, "... may all anguish, pain, and sadness leave your heart and let your road be clear."

Here's to joy, health, and prosperity in 2020!