Something I always thought could catch on for men is a (male-cut) tee-shirt dress which would essentially be a tee or polo shirt, but mid thigh rather than stopping at the waist. This would make a super-comfortable item of nightwear on warm evenings, a "bumming about" item when at home, something to slip on when on the beach and so on. I spotted these in Marks and Spencer: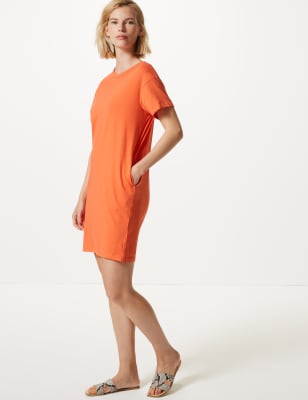 https://www.marksandspencer.com/pure-co ... nav_swatch
If they made the shoulders wider, the short-sleeves a bit longer etc, I would think there might be a market for them for men/boys. The question is - would you consider one?